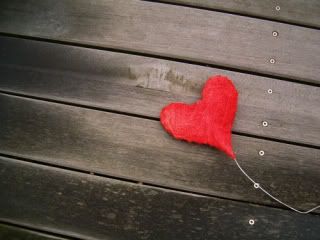 Last year I posted 47 Frugal Valentine's Day Ideas. This year I would like to focus on having a date night for less. If you are looking for recipe ideas, crafts, and homemade gifts then be sure to check out the article form last year!
Sometimes it is nice to "break out" of your common routine and special occasions can give you a reason to do that. It is important to remember that you do not need to spend a lot of money to do this, but do not have to beat yourself up about spending an amount you budget for! Being frugal does not mean you have to give up doing things you like; it simply means you need to prioritize what you would like to spend your money on. In my case, I think it would be crazy for me to spend more than a few dollars on household supplies since you can get them all for free, but I am definitely okay with splurging on a night out or a cute outfit for my son.
It all depends on your priorities. Don't penny pinch to the point that you deny yourself life! If you like shoes then pinch something that isn't important to you and buy yourself those shoes (of course you get bonus points if you find them on sale! But, if not then don't deny yourself.)
Valentine's Day is just a day, but the idea that you need to occasionally do something special to revive your relationship is a good one! Here is a way you can have a traditional Valentine's Day without breaking the bank:
Go To a Movie
Matinee movies are often cheaper than movies shown at night so consider going for a lunchtime showing. There are also "dollar" theaters around that show flicks that are a bit older than the new movies. If you do not frequent the movies that often then many of the shows they are playing may be ones you have not seen yet.
Eat in A Restaurant
Just like movies, the prices at a restaurant are cheaper for lunch rather than dinner. If you plan your entire outing for noontime then you can save some cash. Another way to eat out for less is to go for dessert. Eating dessert at a nice restaurant is a great way to celebrate Valentine's Day! Don't forget to use sites like Restaurant. You can get $25 gift certificates for $10 (just make sure to read the fine print) and you can even get up to a 28% rebate if you shop through Cashbaq!
Give Jewelry, Flowers, etc
Okay, so not all women like jewelry (oddly enough, I am one of them, I just don't wear it). But, most do and it is a common gift. You can save lots of money by shopping through sites such as Cashbaq, Mr. Rebates, and Ebates. Just be sure to plan ahead so you have it ready for the big day. If you do end up buying flowers at the local shop then purchase her favorite flower or color of flower instead of red roses.