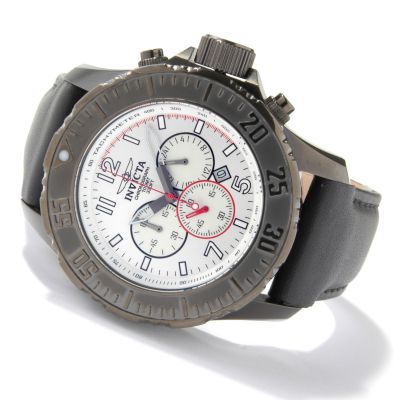 My husband is so hard to shop for! This was the first Christmas where I actually did alright, I guess it takes a good 10 years before you can figure out what to buy for him. Or so I thought… Then Valentine's Day popped up (and his birthday is just over a month from that) and I am back to square one. No idea.
There are two gifts he has received that he really liked (as in still used or talks about years later). They were both watches, which should tell me something! He doesn't have one now so I figured it was a good time to find one for him. I do not like jewelry stores. They seem so pushy! I do like shopping online (of course) and you can usually find some great deals so that is where I started.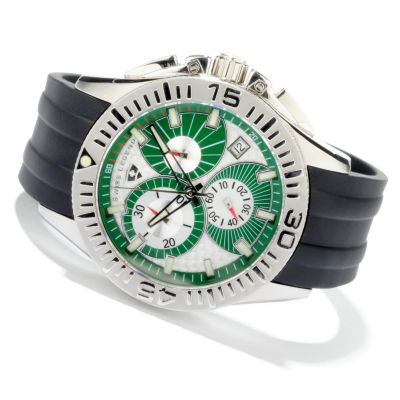 Then I found ShopNBC. It is a great site! They have quite a few deals and many of them are on more name brand items. Just what I was looking for. My favorite was the Invicta watches. The watches my husband likes all have fancy "doodads" on them (so they did so much more than just tell time) and it looks like most of the Invicta watches also do. In fact, the one that is pictured is on sale for only $86.49 (retail $425!). That was well below what I was budgeting.
Then again, my husband likes Swiss Legend Watches. The one on the left is on sale for $123.98 (retail $795). I definitely like the colors in that one.
What do you guys think?