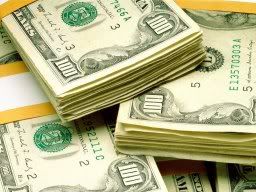 One of my New Years Goals for Little People Wealth is to run more series posts. My first series post, 10 Reasons Why You Aren't Rich was fun to write! It gives me something to write about and you something to look forward to.
I am going to be running a series post each month. I outlined my ideas in Eight Work at Home Opportunities, and I received a few emails requesting that I add one on using different refund sites. So, here is what I have:
Making Money on Ebay
Making Money as a Mystery Shopper
Saving Money on your Groceries
Saving Money by Playing the Drugstore Games
Making Money Selling Your Creative/Crafty Wares
Making Money Blogging
Making Money with a Home Business
Making Money using Online Programs
Saving Money by Utilizing Refund Sites
My January series is going to be on the Drugstore Games! I have received quite a few emails in the past few weeks asking questions pertaining to these programs.
The amazing thing about playing the Drugstore Game is you will NEVER pay for regular household supplies again. Not only that, but you can stock your church, food pantry, women's, and homeless shelters with supplies as well! If you get good enough at it you can start "rolling" the drugstore currency in order to pay for some groceries (cereals, milk, bread, crackers, cookies, etc).
The drugstore game seems intimidating at first, but it is simple once you learn. So get your supplies out (honestly the only thing I can't do without is my
Coupon Organizer
). You pick up one at Target, CVS, Walgreens, or order it online – a small plastic
accordian file
is perfect. It only needs enough files for each of the stores you are planning on shopping at, plus an extra one or two for extra coupons and lists.
So get your organizer ready. Next Friday I will break down the ins and outs of "playing" the CVS game. Please leave a comment (or email) with your questions and I will be sure to get all of them! At the end of this month you will know how to "play" the game!
Continue to Part Two – Making Money at CVS
Continue to Part Three – Making Money at Walgreens