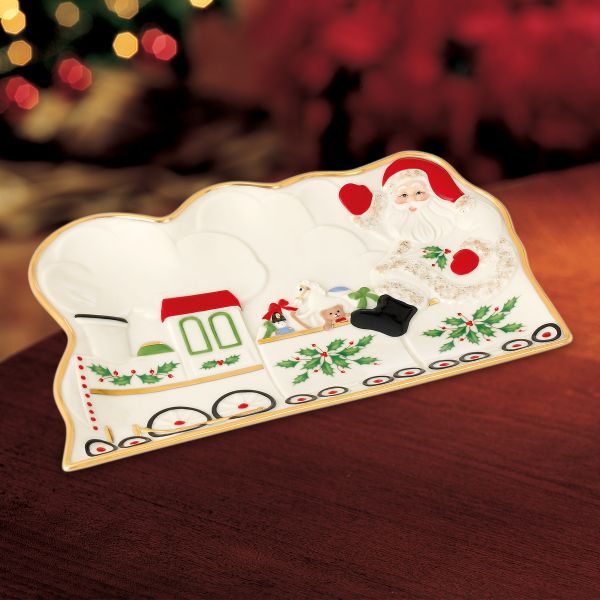 Lenox recently sent me a beautiful Santa Train plate (seen at the right) to review and giveaway on Little People Wealth.
The plate itself is very cute. It is perfect for Santa cookies and the train image has thrilled my two year old son. It is well crafted and the colors are bold. It is also dishwasher safe (I never know if it is okay to put my fine china in the dishwasher so I always end up hand washing!). It is crafted of porcelain accented with 24 karat gold.
What surprised me the most was the Lenox Breakage Replacement policy. When I first opened the plate out popped a little registration card that let me know that they would replace the plate at 50% retail for as LONG AS I OWN THE CHINA! That is amazing.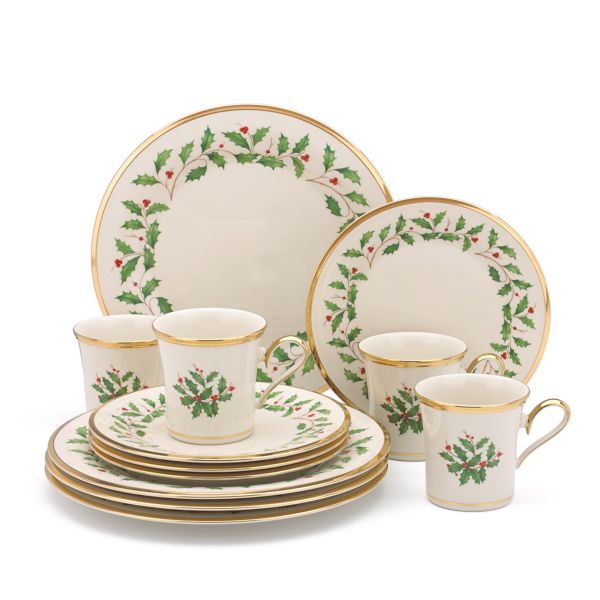 I must say though, I love good china! I should have been born a hundred years ago when people collected different sets! I have my "regular" set and then a gorgeous set that I pull out for holidays and I have to constantly remind myself that I do not need more. I do think that having "special" china and serving dishes makes the season even more exciting.
This review couldn't have come at a better time! Lenox is running a "12 Days of Christmas" Sale through Dec 13th and the products are up to 70% off.
If you purchase your Lenox items through Mr. Rebates you will get an additional 10% back and $15 off an order of $80 or more! Combine that with the sale items and there are some amazing deals! Let us know what you find 🙂
GIVEAWAY!!!
The winner of this giveaway will receive a Holiday Carved Train Dessert Tray (as is seen in the first picture). You can do one or all of the following, each item that you do will count as one entry. Please leave a separate comment for each.
Go to Lenox and find a piece that you would love to have. Come back here and tell us what it is! You must do this entry, you can do any of the following for extra entries.
Subscribe to Little People Wealth via RSS or Email. If you subscribe via email then make sure you verify your email address!
Join the Budget Christmas Challenge
Enter the Aicero Jewelry Giveaway (ends Dec 10th)
Enter the 175 Great Games Book Giveaway (ends Dec 15th)
Promote this giveaway (write a blog post about it, post it on facebook or twitter, or post it on a forum)
That means you can gain up to 6 entries! I will choose a winner via Random.org on Thursday Dec 17th. The winner will have 48 hours to contact me with their information. Good luck!