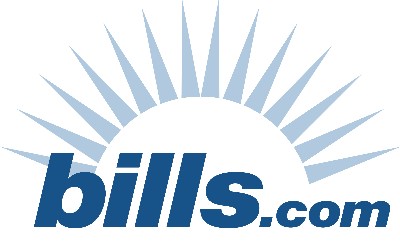 Bills.com put out an article titled "12 Easy Ways to Save Money". Some of them are good, others, in my opinion, are not! Of course starting the article with "If you like the idea of trimming the fat from your budget, but not the idea of spending hours clipping and organizing coupons…." did not help matters, LOL! It does not take hours to clip and organize coupons! Anyhow, on to their tips!
Use Cash Instead of Credit. In many cases this is a good tip. If you have a hard time resisting unneeded purchases if you have a credit card then by all means avoid them like the plague! It is not worth the risk that you will borrow more than you can pay back. However, I do not like it when this tip is used as a "work for all". If you are good with credit (pay it back every month and you do not make "splurge" purchases just because you have it) then a credit card is an excellent way to save a little money. Rewards cards can give you 1-5% back on your regular purchases (we even save on our monthly bills – they go on the card and then we pay it off).
Cut Prescription Costs. Great tip! Use CVS, Walgreens, a Free Discount Drug Card, or generics to get your prescription for a lot less.
Keep the Change. This is a great tip for a child who needs to fill up a piggy bank and learn how or if you just can't make yourself save money any other way. This can get risky if you do it as a "contest" or saving up for something specific (where you are just waiting to get that certain amount). Why is it risky? Well, you have to spend money to get the savings! I know more than one person who would spend a little bit more (buy small items) just so they could add to the piggy. You could add that full amount if you don't spend it! Furthermore, I always cringe when people tell stories of the hundreds of dollars they had in their piggy for years and years until they cashed it in for a vacation or something huge. Think of all the interest they gave up by keeping it "under the mattress"!
Buy Store Brands. Another great tip, but I have to dispute the claim that you will save more money and time than a "savvy coupon clipper". Each month I get 65-80% savings on my groceries and I would not be able to do that on store brands alone.
Skip the Shopping Cart. Huh? Really? How!? I guess it would make you purchase less (people "buy 30% more with a large shopping cart" according to the article). But, maybe they needed more, maybe their family was larger. I would not be able to walk through a grocery store without one unless I shopped 3 times a week and I would spend a lot more if I did that. I would imagine if you carried your groceries you would purchase a lot of convenience foods (could you carry the ingredients for a full meal?)
Unplug Unused Appliances. Great tip! You can use a Smart Strip
to turn off your vampire electronics automatically. I love mine! I have one on my computer and one on my TV/entertainment center. It saves quite a bit on the electric bill.
Chill Hot Water Costs. Another great tip 🙂 Turn your water heater down and you will save, according to the article, an average of $5 a month.
Bring your own Drink. Brew your own coffee, buy your own soda. This will save you lots of money (switching to water will save even more.
Review Bills for Errors. Definitely!
Keep Pets Small. According to the article you can save up to $700 a year if you get a small dog vs. a large dog. Hmm, fish are even cheaper, LOL. Okay, seriously, that may be true, but I think that the choice of a pet is more personal than finance. If you can't decide between a large and small then go with the small, but I do not think it is healthy to go with a smaller pet simply because it will be cheaper. Pets are always expensive, get what you want!
Eliminate Catalogs. I love this one, you will save the earth too 🙂 Catalog Choice can help you stop all that junk mail.
Wait Before Buying. Great tip. If you want something give yourself 48 hours before you purchase it so you know you need it and it is not just a "splurge"
Did you like this article? Try these other money saving posts!
Save Money on your Phone Bill
Save Money on your Air Conditioner
97 Ways to Save Money
10 Money Saving Tips for Gardeners
Are Rebates Worth It?