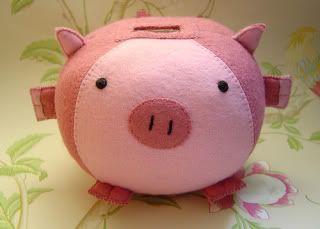 Swapping was one of the things I listed in my 97 Ways to Save Money Post and it is one that I do regularly. Once a month I host an "Everything Swap" on one of my favorite forum sites, Diaperswappers (if you are on there check me out, my username is heidisue. It isn't just about Diapers!)
Swapping is one of my favorite pastimes. The Everything Swap works by "round robin" (that means that you may not send to the person who sends to you, but the value will be the same in the end). Every person who is involved posts a list of things they are looking for.
When the signup period is over each person goes through everybody elses list to see if they have anything for them. They then send that information (and the value of their package) to the host of the swap.
The host looks at all these packages and figures out who sends what to whom. The average person sends out and receives about $60 in packages!
So why do I love this so much? Well, first and foremost – you get rid of things you do not need! It feels good to know that it is going to somebody who wants it. In return you get things that you do need and that saves you money. Plus, we through in some "fun". Some people offer their homemade goods for swap (everything from fudge to diapers to jewelry!) It changes every month, but there are always some great things available! Often times there are also "regifts" for swap. You may not be able to regift something since you are the one who got it, but if you trade it with somebody else then you can!
This swap involves postage costs, but not all swaps do. Tales of the Tightwad has a great post on how to get started swapping and some of them are local. She also gives some tips for saving on shipping for online swaps.
Picture by Cupcakes by Clara