Tara was referred to me by a reader and I'm so glad she was! The items she makes are unique and beautiful. She is a wife and mommy to three little boys, Cale (5), Camden (3), and Colson (1) and she has been in business for about a year and a half. She started by creating embroidered personalized items for her own children and then a friend referred her to Etsy.
Her first projects were inspired by the terrible twos! Her very first shirt said "I'm 2, what's your excuse". She said she also made food allergy shirts for her middle son and it was very useful in public.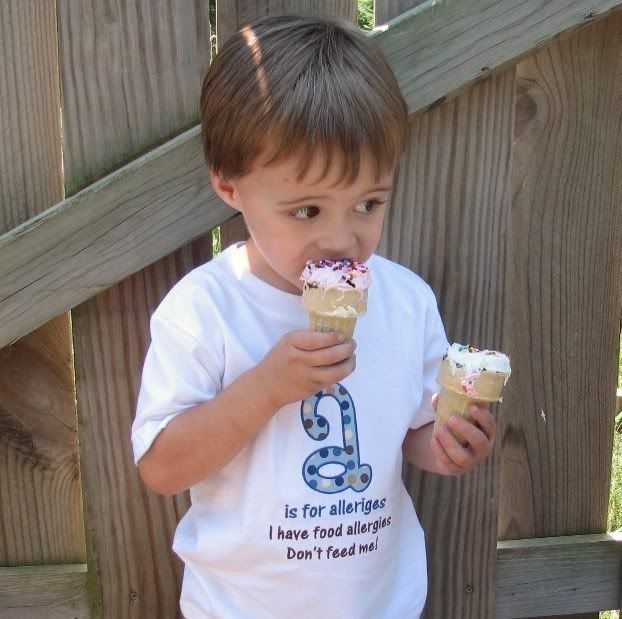 Her favorite projects are appliques and she does some wonderful ones! The fabric combos are beautiful! She said she likes how she can do the same design 100 times, but it is still different by changing the fabric and thread. She also said she is addicted to fabric so going to the fabric store is "dangerous", but it leaves lots of options for her customers.
She also sends shirts to cancer patients via Parker's Pals. This is a wonderful organization and here is what she has to say about it:
My new favorite projects are sending shirts to cancer patients via Parker's Pals (www.parkerspals.org, www.parkeru.org) whose focus is helping families whose children have been diagnosed with cancer under the age of 3. Jamie sends info to me on their "adopted" families, specifically on the child with cancer and shirts are created from there. It's nice to know that maybe, you can bring a smile to a courageous little child's face when they fighting through such a difficult time.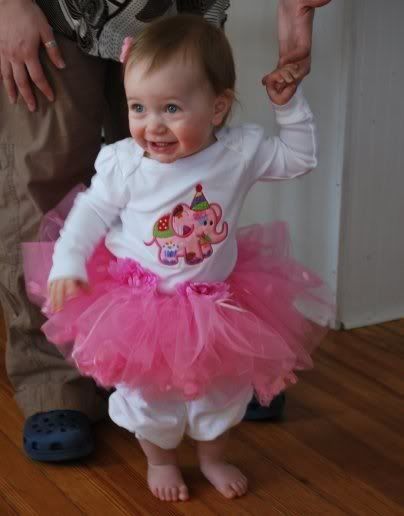 She creates and fills her orders at naptime and after her sons and husband goes to bed. Her oldest has an Autism Spectrum Disorder so it is hard to find a sitter so this is her "escape". I think it is important for all moms to have something they can do for themselves! She says despite the lack of sleep it is a great stress reliever.
I hope you can join me in supporting this wonderful WAHM. Tara has graciously offered to host a giveaway. She is going to be creating an initial applique onesie (winner chooses size 0-3, 3-6, 6-12, 12-18) fabric and font. OR the flower initial applique onesie – also choosing size, font, fabrics. You can also add a name to either, but do not have to.
To be entered into this giveaway you first must:
You can gain extra entries by doing one (or all) of the following:
Blog about this giveaway (or email 5 people about it)
Subscribe to Little People Wealth via RSS or email
Refer a WAHP for a free WAHM Wednesday post (or sign up yourself)
Post my button on your site or include me in your blogroll
That is up to 5 possible entries 🙂 The giveaway will end Friday April 17th. I will email the winner and post it on their blog if you have that information in your profile or leave it in the comment. I will also post the winner on this blog! You will have 48 hours to contact me with your information, which I will forward to Tara so you can choose your custom shirt!
Good luck!