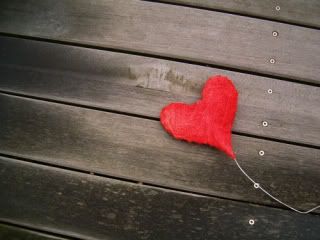 Many of these ideas are for children and families, but there are a few for you and your sweetie too! Please leave your own ideas and links in the comments!
Valentine's Day Crafts
Valentine's Day Gifts
Valentine Coupon Book – make a book of things you can do for the recipient (anything from cleaning the kitchen to a backrub!) Follow this Custom Coupon Link to make printable coupons
Potted Plant – a potted plant lasts a lot longer than cut flowers!
Hand Written Love Letter – anything from the heart makes a great gift
Framed Picture
A Personal CD – you can get your own mix of songs from ITunes or Amazon
A Special Poem or Verse
Bath Oil – put organic olive oil and some essential or fragrance oils in a pretty bottle. Don't let your hair get in the water though!
Hot/Cold Pack – sew a small bag, fill it with rice, corn, or flax. You can also add some lavender or other dried herbs for scent. Sew it closed. It can be put in the freezer and used as a cooling pack or heated in the microwave.
Seeds
Make your own wrapper (on the computer) for a king size candy bar
Memory Box – make a special box with a lot of little items corresponding to a moment in time (wedding, first date)
365 Reasons Why I Love You – write 365 little things that you love about your significant other and put them in a jar. They can take one out a day for the next year!
Cocoa For 2 Basket – put some treats, cocoa, marshmellows, etc in a basket to share!
Memory Book
Valentine's Day Activities
Romantic Movie Night
Spa Night – get out the bubble bath!
Candlelight Dinner – Nothing is more romantic than a dinner by candlelight. You can order the dinner or make it yourself
Breakfast in Bed
Picnic – this will only work if you have a warm place to go
Take a Day Trip – a park, zoo, nature center, museum, etc
Sing a Song – if you can actually sing this can be extra sweet!
Valentine's Day Games
Valentine's Day Food
Red Velvet Cupcakes
Valentines Rice Krispies
Make Pancakes in a Heart shape
Fudge